Protected DC injector
Description

Parameters

Downloads
Injector-Regulator is an active radio relay station outdoor component, designed to provide the power supply for both the RRS receiver and the RRS transmitter via radio-frequency cable that connects receiver and transmitter. moisture and dust proof mono-block designed for using outdoor (ODU).
Injector-Regulator is connected into the receiver-transmitter cable gap and provides independent power supply by voltages of the down-converter of receiver and the up-converter of transmitter. There is a possibility of switching a receiver polarization remotely (by separate cable) as well as switching the transmitter on/off.
Protected DC Injector can be manufactured in the following 4 modifications: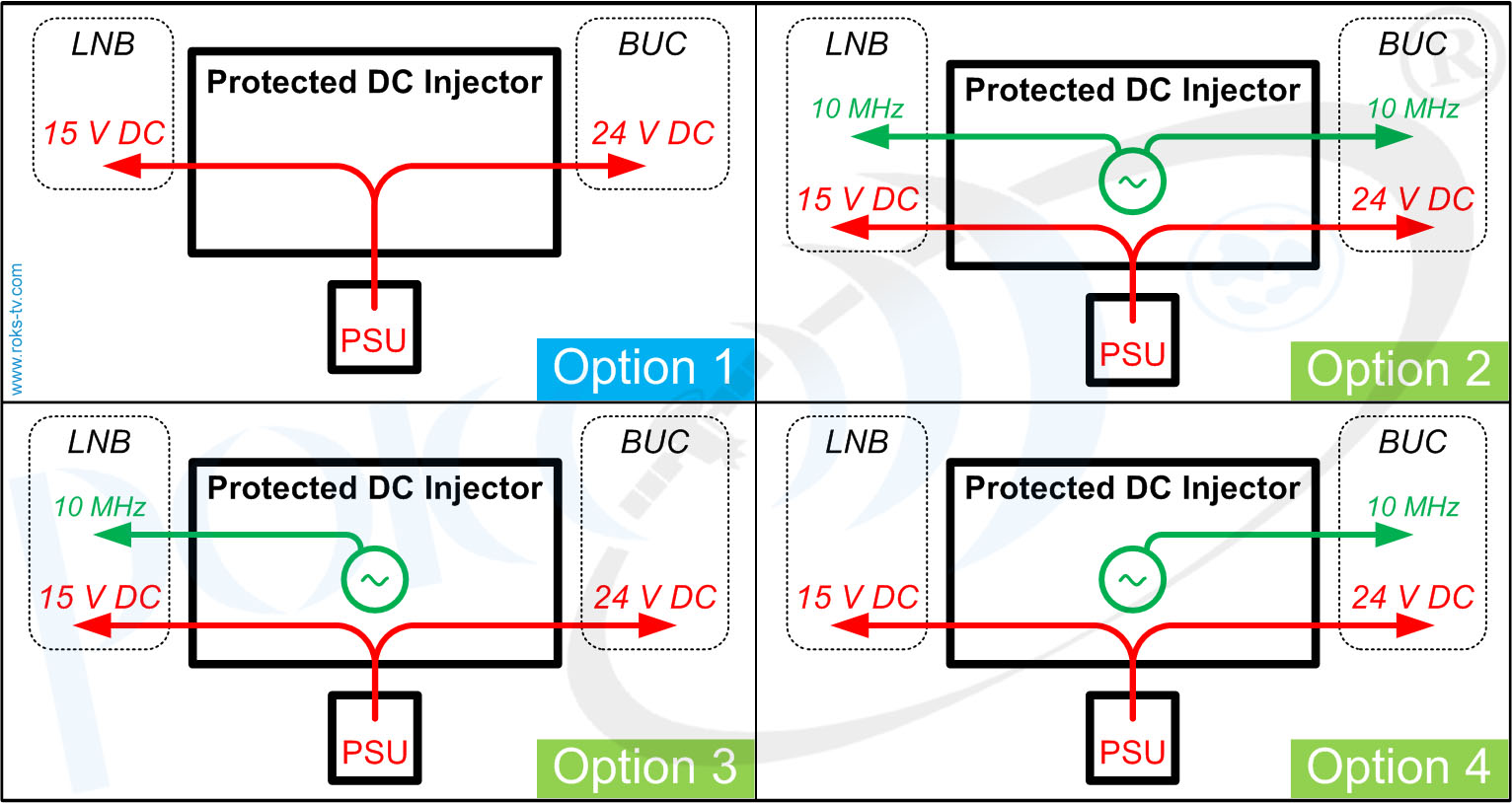 | Name | Value |
| --- | --- |
| Operating frequency range, MHz | 950-1750 |
| Input/output Impedance, Ohm | 50 |
| Inputs and outputs VSWR, no more than | 1.8 |
| General supply voltage, VDC | 24±0.2 |
| BUC regulated supply voltage, VDC | 24±0.2 |
| BUC maximum current, A | 2.0 |
| LNB regulated supply voltages, VDC | +15 |
| LNB maximum current, А | 0.5 |
| Reference signal frequency, MHz | 10 |
| Reference signal level on an input and output, dBm | -5…+5 |
| Reference signal relative stability, ppm | 2.5 |
| Dimensions, mm | 155х114х55 |
Taking into consideration that we (ROKS PrJSC) are developer and system integrator, also do not stop on our technical growth and improvement, know that view of all our devices and equipment including their technical parameters may be different from pictures presented on website and parameters listed on each device webpage.
Note! All details customer has to confirm in advance during ordering and before payment. Those parameters that were not specified and / or were not agreed while ordering will be implemented as basic at the discretion of the manufacturer. Each our customer has 1.5 year warranty and 7 year aftersales support for whole range of our products.