MVDS / MITRIS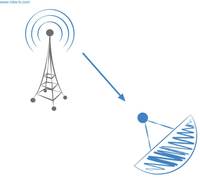 Request
MVDS (MITRIS) can operate at frequencies range 10.0 - 13.5 (Ku-band). Broadcasting standards are DVB-S / DVB-S2 or DVB-C. This system is the most popular solution for microwave Wireless TV Broadcasting systems.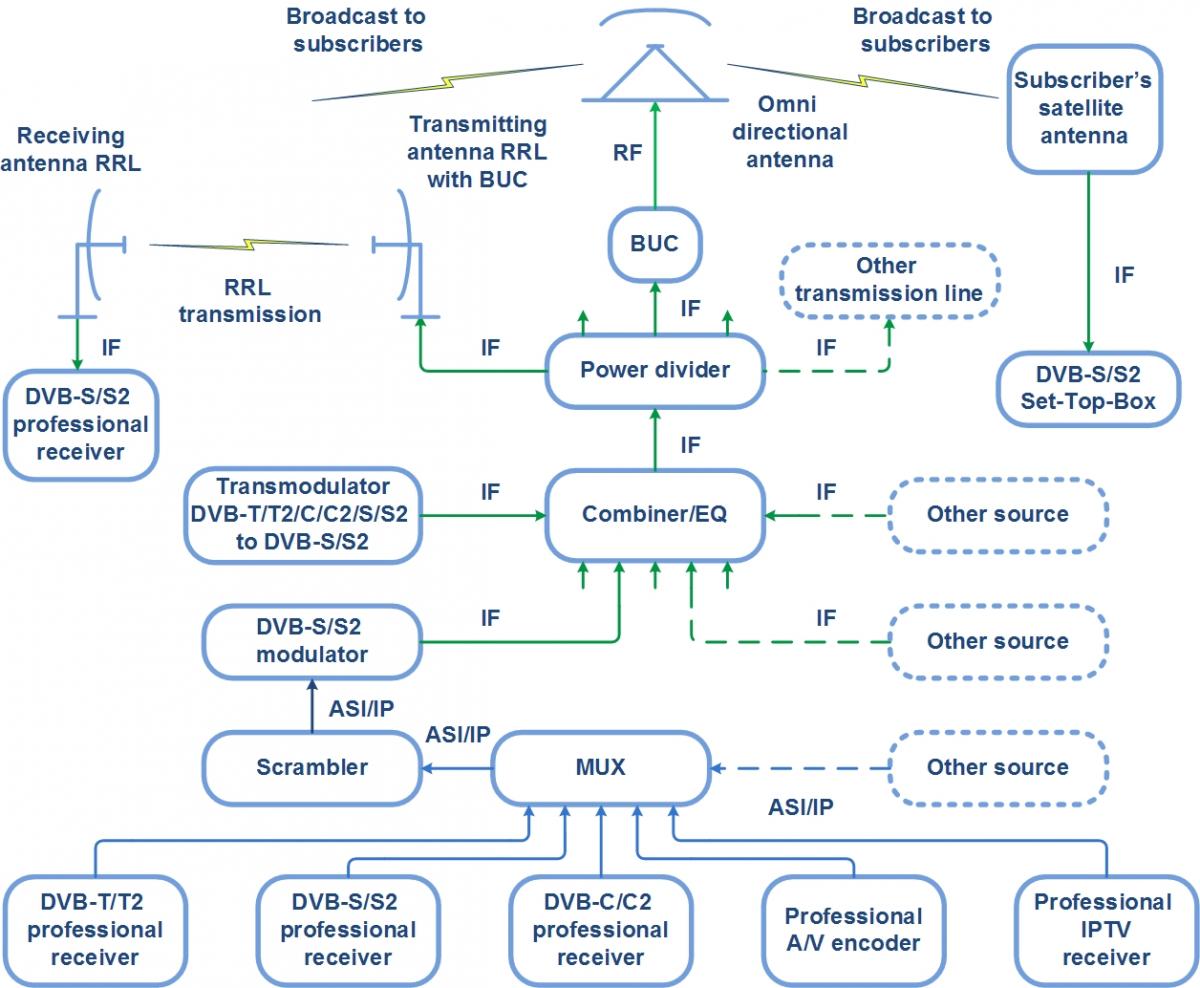 MITRIS (Microwave Integrated TeleRadioInformation System) is a cost-effective analog of MVDS (so called Ku-band MMDS), developed in Ukraine. Its advantages, as it seems to us, were not fully appreciated. And the most important of them is the highest environmental performance that is determined by a very low level of radiated power per channel (less than 10mW!).
At the same time, such system coverage is usually sufficient to district centers (though there are examples of MVDS (MITRIS), especially with cellular architecture, deployed in large cities).
This system is remarkable by the fact that it has the lowest cost of transmission equipment per one channel, the lowest deployment cost and the lowest power consumption. Due to high environmental characteristics MVDS (MITRIS) transmitting antenna with microwave transmitter can be installed in any available place - for example, on the roof of the highest building, without causing any inconvenience to its residents.
The system operates in the centimeter frequency range and occupes about 800 MHz band (11.7-12.5 GHz) and number of used radio channels may be several times more than for MMDS. The MVDS architecture that we offer (MITRIS) enables useful ability - group signal repeated relaying without its regeneration.
| Parameter | MVDS (MITRIS) (Ku-band) |
| --- | --- |
| Operation frequency range, GHz | 10.0 - 13.5 |
| Broadcasting standards | DVB-S / DVB-S2 or DVB-C |
| Modulation types | QPSK, 8PSK or QAM64 |
| Coverage zone with one transmitter | up to 50 km |
| Repeater Hops without regeneration | up to 3 |
| Repeater Hops with reregeration | unlimited |
| Cost of user's equipment | Lowest, because of application of the satellite reception complete set |
| A possible way to receive | individual and collective |
It is optimal for building the broadcast networks that have several base stations, connected among themselves by means of RRLs. During more than 15 years of experience in this field a team of engineers have designed many devices that are mandatory for MITRIS Head-End.
Our ideology, which we strictly adhere, is and has always been an integrated approach to providing the equipment set, what allows the consumers to receive the finished product from us and not be confused with individual components selection.
We've launched many MITRIS stations in Ukraine and in countries near and far abroad. Map of the geography of systems that are using equipment from brand name "ROKS".
We offer versions of the system MMDS in non-traditional frequency bands for it, for example, 5 GHz and 8 GHz, and offer to use within the system patented new design principles of transmitters and antennas systems design, as well as new principles of relaying signals in shaded areas in the service zone. Different broadcast standards: DVB-S/S2, DVB-T/T2, and DVB-C may be used for digital television systems and MMDS systems. The standard choice depends on the particular system application.
At the moment our company can offer a complete equipment set needed to create the most advanced digital broadcast MVDS (MITRIS) systems. This equipment is tested repeatedly in a variety of operating conditions and showed high reliability and excellent performance. Its use opens the way for the provision of services to mass audience with real multi-channel (up to 200 TV channels) digital television. Conceived as ways to upgrade now operated by the analog broadcast systems MITRIS towards converting them into digital with minimal alteration, and to facilitate effective communication systems MMDS and MVDS with cable networks.
The "ROKS" company is actively involved to MVDS (MITRIS) development at all stages. Our director and several employees are included to co-patents groups of Ukraine, protecting most of the technical solutions implemented or that can be implemented within MVDS (MITRIS) projects. The "ROKS" company is also the holder of Ukrainian patents for a "MITRIS-CS" (the Ukrainian Patent № 24643), which is a further MITRIS project development towards the cellular network broadcast structure.